Picture of the Day -- Noah and the birds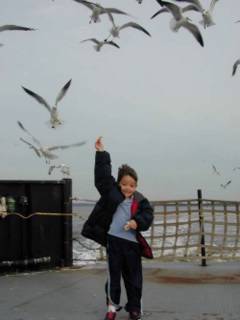 This is the first photo of our Picture of the Day. This is our nephew Noah on the ferry in North Carolina (Southport to Wilmington). As kids, our dad would take us on the ferry and we would feed the sea gulls.
My brother
decided to share this experience with his son. You can see Noah isn't quite sure if the birds are coming for the crackers or him.